Launching of Thai version of the comic "the Planet and the 17 Goals" [in Thai: โลกของเราและ 17 เป้าหมาย]
The comic about the Sustainable Development Goals (SDGs) "the Planet and the 17 Goals" by Margreet de Heer, part of the initiative named Comics Uniting Nations. Comics Uniting Nations is a partnership of UNICEF, PCI Media, World's Largest Lesson, PVBLIC Foundation and Reading with Pictures, to make the SDGs accessible to the citizens of the world through comics.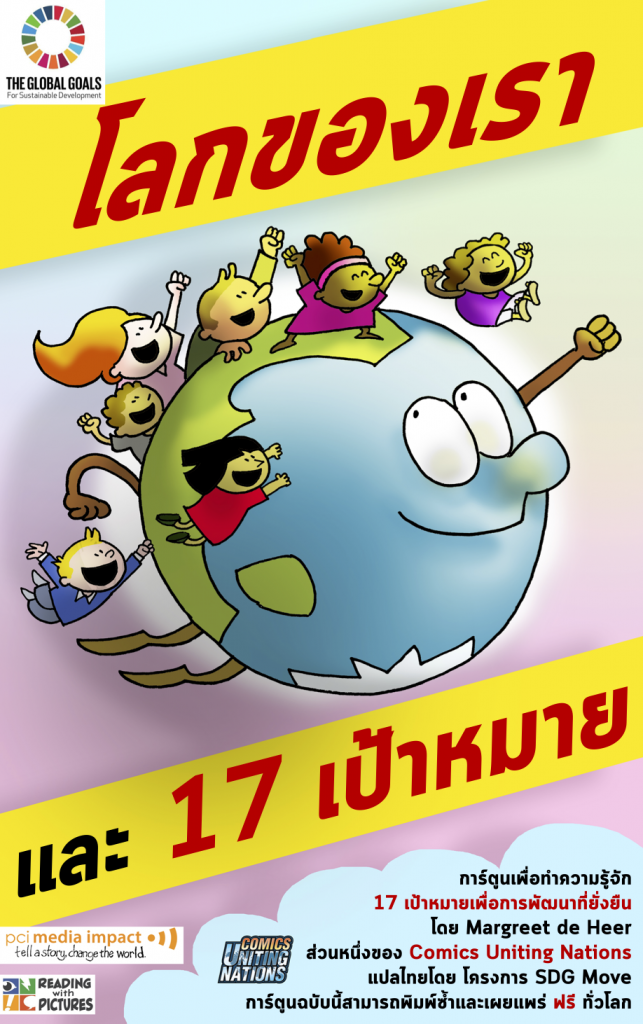 The Planet and the 17 Goals was first released in September 2015 and has been translated into many languages. It was a great opportunity for SDG Move to translate the comic to Thai version. We hope this project will give readers a deeper understanding of SDGs.
The comic is free to download and reproduce worldwide.
Last Updated on July 30, 2020